Somewhere in a London basement, there's a defeated publisher tweeting to their handful of followers that print is dead. This tiny room in Central Saint Martins seems to think otherwise.
It's a room filled with print enthusiasts and their well-dressed heroes—some of whom are unable to contain their sweaty smiles as the temperature rises with the devotion on show. This is exactly what I'm here for. As a designer for screens, Modern Magazine is a great way to reconnect with print and understand the manifest behind their brands, of which many fund themselves in blood and tears.
Jeremy Leslie of magCulture, who organises Modern Magazine, begins the day with the phrase "the new normal". He uses it to remind us that there will always be threats to our art so, plucky as we are, we should keep on adapting. A part of me thinks it was a polite way of saying shit happens and, lord knows, magazines and publishers have had their fair share of that in recent times. The burns of past prophecies still hurt and it feels like there's this dirty word in the room called "digital" that nobody wants to mention.
It's not enough to impair the day though, reaffirmed by a roar of excitement as David Lane from The Gourmand takes the stage. He says their success is down to sausage dogs and pickle power but he's just being modest. Like the other speakers, his passion for his art shines through and it's easy to see why people still love print. He talks about working with Monotype to create a typeface solely for The Gourmand, of which they spend weeks trawling through archives of discarded mistakes, highlighting a crooked "f" that they adopted like an unwanted orphan. I almost shed a tear.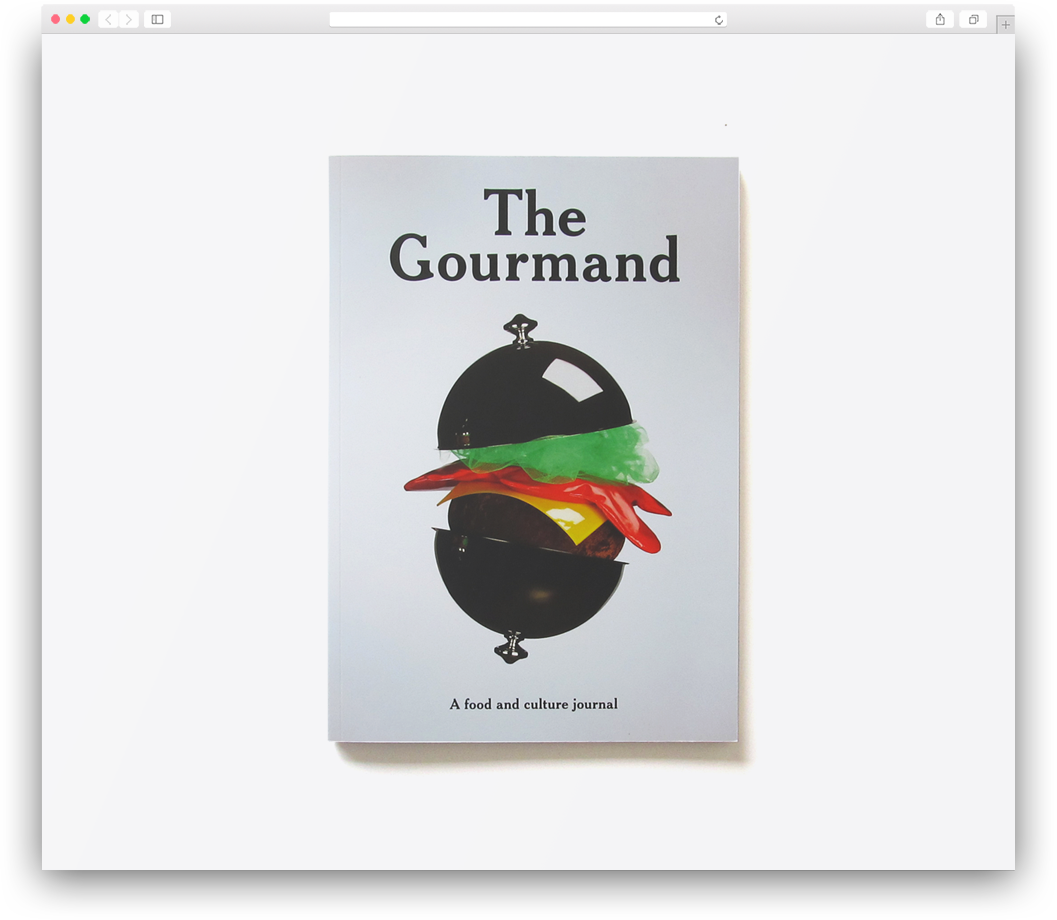 Everything moves so fast in digital that it feels like some intimacy is lost. Andrew Tuck from Monocle discusses how they try to build stronger relationships with their readers through Monocle 24, a live radio station that runs through the night. He tells us most people download the podcast and listen later but the live aspect makes it feel real.
But what is real? Grashina Gabelmann of Flanuer would say the story is real or, rather, the story behind the stories. She recalls a kind gentleman called Yves who owns a barber shop in Montréal filled with bric-à-bracs from each of his 63 years. Yves is full of beautiful stories, even if most of the ones we hear are complaints about being cool on Twitter. Well guess what Yves, now you're a cover star of a trendy magazine.
It isn't until Louis-Jacques Darveau and James Fairbank of The Alpine Review and Rapha Mondial respectively that we begin to hear about a magazine as something more than just print. It's on paper, on screens, in podcasts, in video and in stores. It's a club you join and the content you fall in love with, and an idea that inspires people from all walks of life. Road cycling looks like it causes more pain than reward but, for at least a second, I entertain the thought of wearing lycra on a wet and rainy Thursday night in Leytonstone. Nope, not for me, but I admire that there are some people out there who do.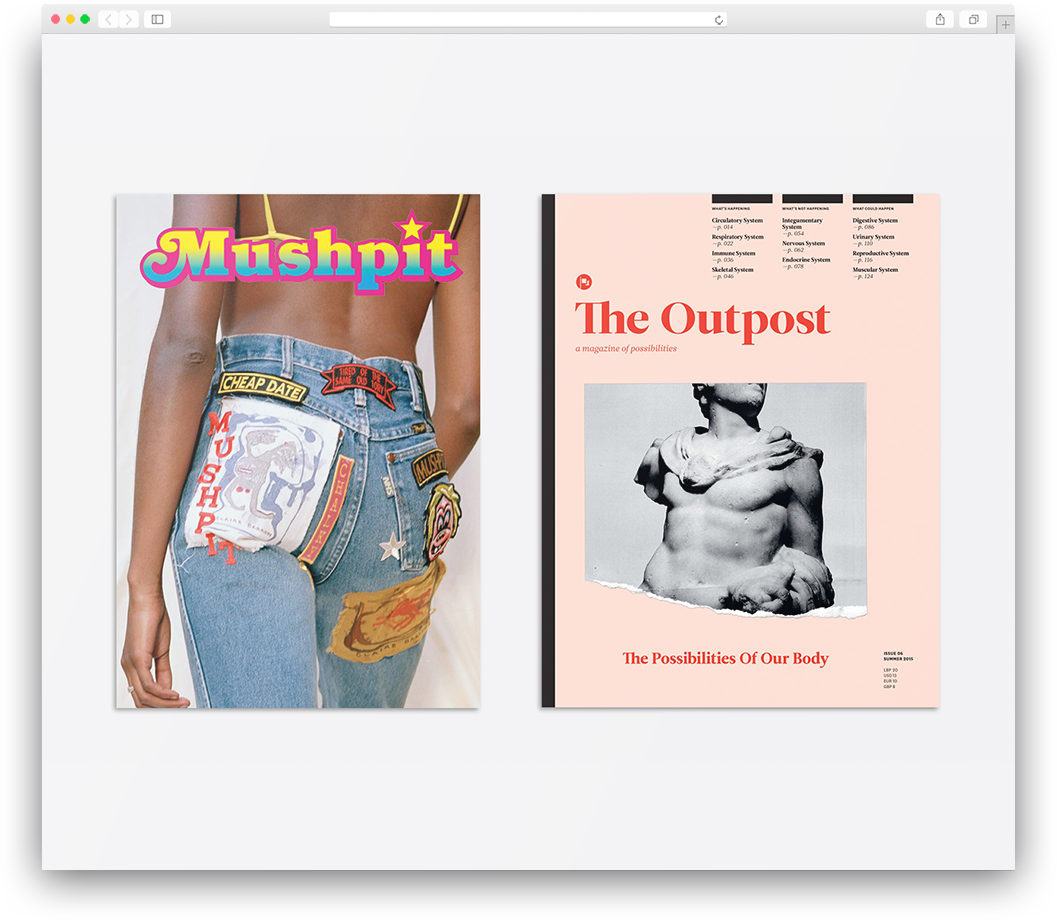 Print needs people who do, even if sometimes it involves making mistakes. Bertie Brandes and Char Roberts are a breath of fresh air as they take stage with their brilliantly chaotic Mushpit, reminding everybody that all you need is a bootleg version of InDesign and someone you can ask lots of questions. I catch a glimpse of a fashion editorial called Techno Pagan and almost fall in love with their meta approach to teen girl interests, which somehow makes politics seem as fun as searching for pubic hair on Tumblr. Will they survive by being ad-free? Matt Phare, Creator Director of The Stylist and ShortList magazines, spends the next 45 mins hinting otherwise. But with great reasons, including a Ford Fiesta boot filled with awards.
There's news that Scott Dadich won't make the event because his flights to London were cancelled, although he'll join us from San Francisco in a Google Hangout. How great is technology? With 70% digital revenue I'm sure Condé Nast would agree. His interview is stuttered by intermittent buffering and I think to myself this is an allegory to digital publishing, before realising I'm waving to the Editor-in-Chief of Wired magazine who's 5000 miles away and we'd never be able to do that before. Technology might bring disruption, but it also brings opportunity.
So is print dead? Certainly not. The underlying theme of the day is that we should collaborate, or celebrate collaborations between creatives, because print isn't easy. Ask anyone at Modern Magazine and you'll hear a story about how they slept under their desk one night and sipped gin to get through a deadline. If you're a person who can survive that then imagine what you can achieve with another person who can survive that too? Probably just drink more gin.
It's fitting that earlier in the day Sophie Lovell from Uncube asked how much of the group was from print and digital backgrounds? Surprisingly the answer was about half each but there ought to be more people putting their hands up for both. It's true—we should be collaborating more often so that it's less about print vs digital, and more about talented people working together to create better experiences for our readers. A modern magazine is much the same, but what do I know? I'm just some guy who's been bribed with free beer.