A new morning, a new blog.
One that I want to dedicate to the great Swedish director Roy Andersson, who lives in most of my work as a reminder of what makes us human. I was watching his new feature film, A Pigeon Sat on a Branch Reflecting on Existence and the third in his "living" series, while building my own Ghost theme. I will call it Gothenburg—after Andersson's home town but mostly because there's a natural history museum where you can drink tea inside the abdomen of a whale. It's also home to the mighty Blåvitt.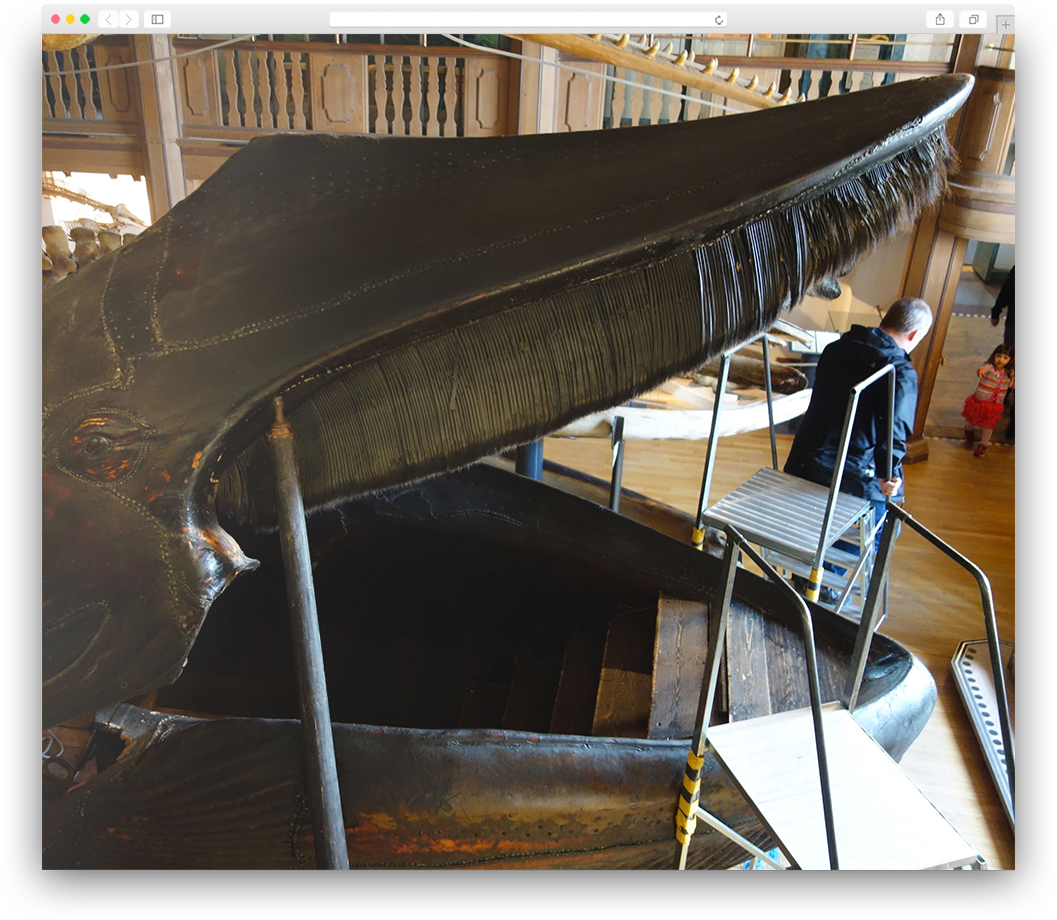 This is where you can drink tea inside of a marine mammal. Well not anymore since the Swedes used to get amorous and X rated inside of it, and I'm not entirely sure why because it stinks like death. I guess, as the old saying goes, different strokes for different folks. Anyway there's an African elephant you can still see, amongst some other brilliant bones and taxidermy, but you can't eat your scones inside of those stomachs.
I also have a soft spot for IFK Göteborg. In another life I'd be a football coach, nurturing the young talent of the blue and white into eleven Tobias Hysén's. I think it's the Englishman inside of me who's unable to resist an underdog and these guys have the pluck and courage of a Eurovision winner. I can totally be a fan of that. The Allsvenskan sucks but the Blåvitt overachieved in the 80s and won a couple of European trophies, which is no mean feat for a Swedish team managed by Sven Goran Eriksson. Remember his shiny face as the England manager? Yes, forget about him. This guy though, Mikael Nilsson, scored one of the best freekicks I've ever seen.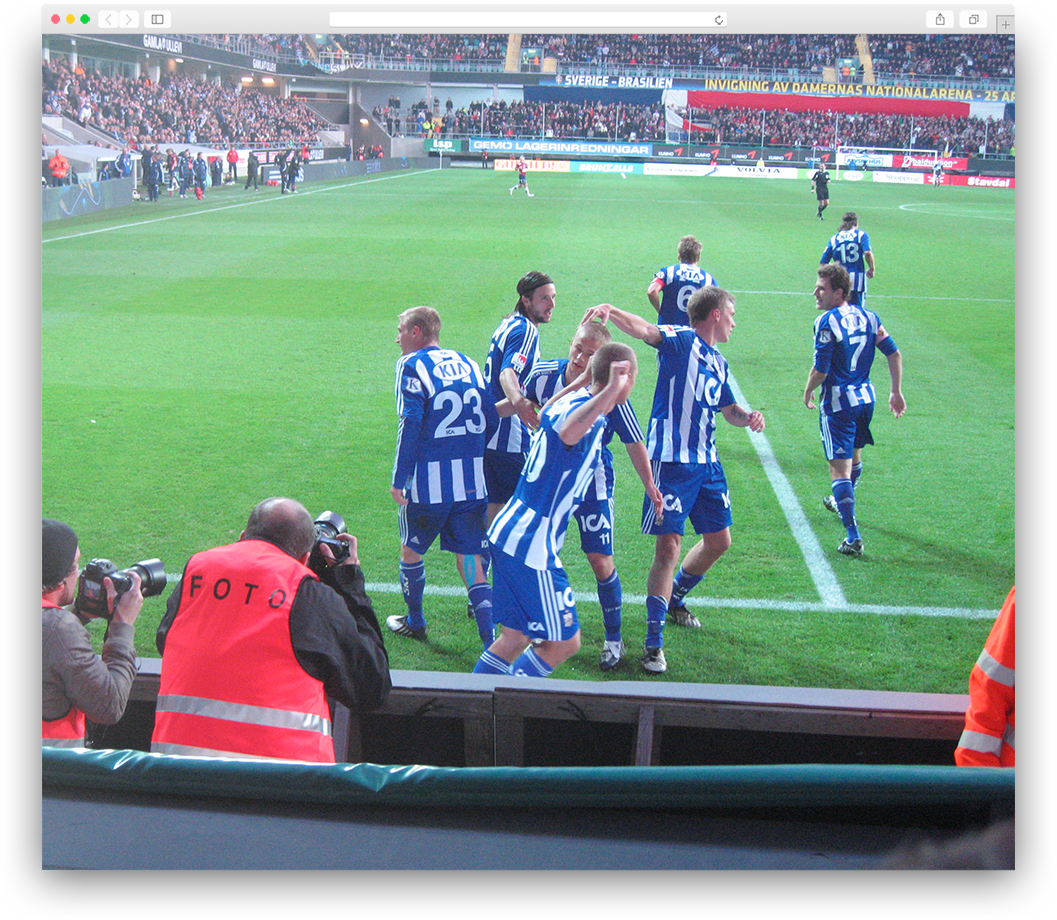 One day I'll make it to another game. I sometimes wonder if Roy Andersson is a supporter but I don't think he sets foot outside of Studio 24, such is the nature of his perfectionism. An all-time favourite movie is En kärlekshistoria, otherwise known as A Swedish Love Story, which demonstrates young love in the most beautiful way possible. At least until you brush Dorito crumbs off your chest and realise that you'll never be as cool as those Scandivanians. His other films are equally as stunning but for different reasons. Here's a clip of something relevant to society these days. And another one. A surreal masterpiece and I implore you to watch them all.
Roy Andersson will always be an influence because he's a stubborn bastard. Yes, I admire his vision but I have a lot more respect for someone who works hard to achieve their goals. There was a 25 year gap before he released the first part of his "living" series with Studio 24, which was mostly financed by filming commercials for clients. Over 400 of them. And that's almost a lifetime for me. It makes me curious if Andersson is satisfied now that his "living" series is finished. Is he still hungry to create something new at 72? I hope so because there's a 72-year-old me that hopes so too.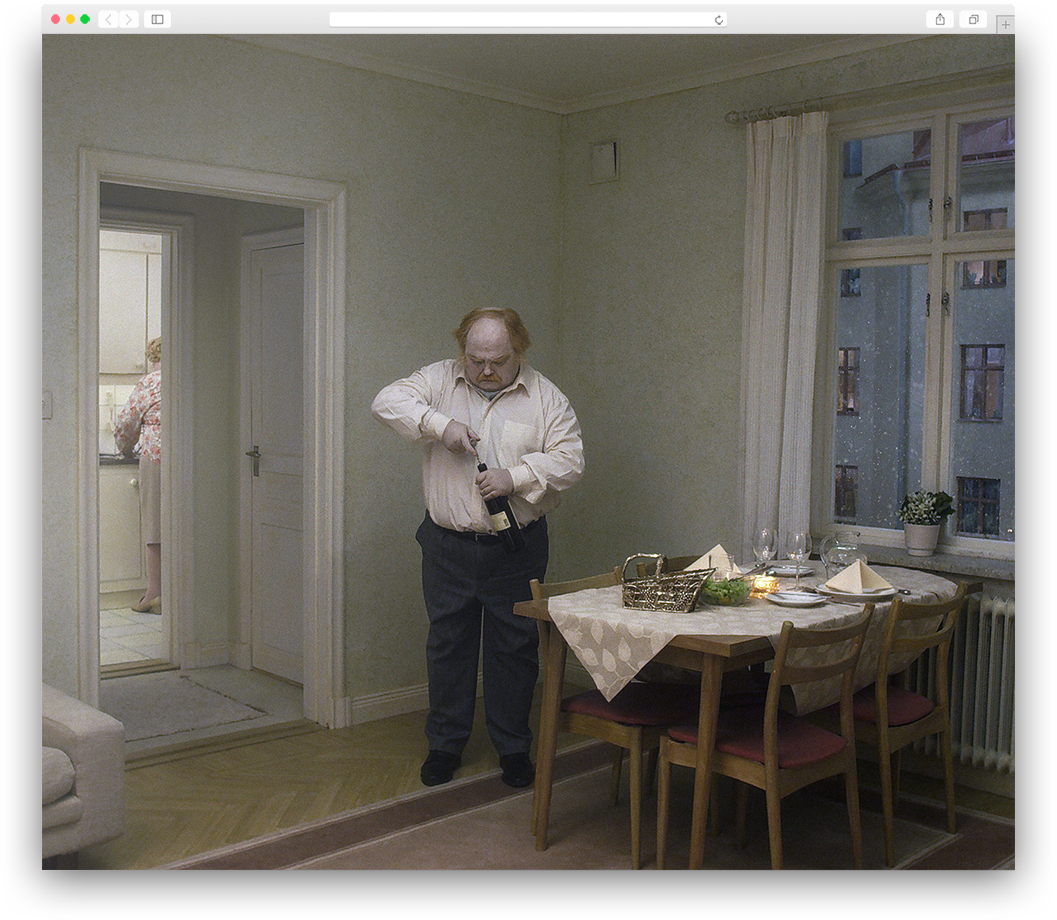 And so I'm making some changes to this Ghost theme while watching A Pigeon Sat... and my cheap laughs entertain my other half who thinks the movie is a boring chunk of crap. I realise that we're both right—this film is a masterpiece and a master piece of shit. In the end, who really cares? One day you could be this old man having a heartache while opening a bottle of wine and there's no-one to help you because your wife is boiling brussels in the kitchen. And then it's over. All that energy spent worrying about getting Twitter followers has gone to waste. Is that the way you want to go? Hell yes.
People don't get it easy these days so sometimes it's ok to sneak off into museums to do nasty things inside of a whale, or watch our crappy footballs teams perform predictably crappy, because it's essential we escape from our daily pressures. We're human in these moments, whether we're laughing or crying or red-faced with embarrassment. I'm totally fine with that. And I think Roy Andersson would be too.
Live your life.